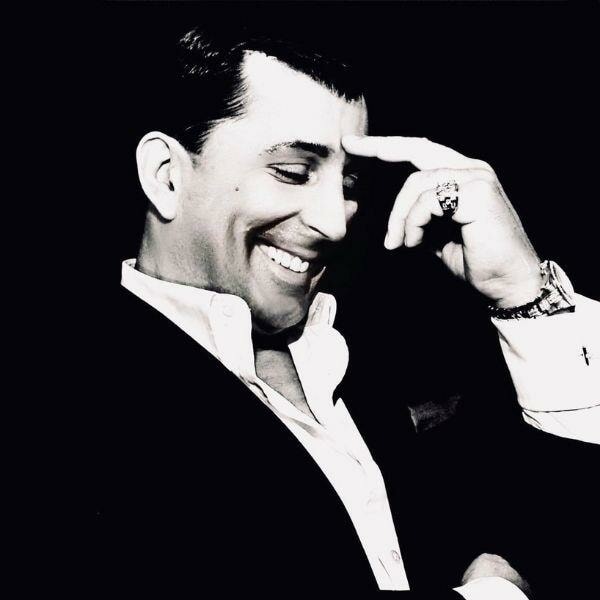 Chris Jason
"Chris Jason" Italian American was born 1975 as Chris Jason Rossi and is originally from the Little Italy part of Providence Rhode Island on the east coast and has been performing professionally as a musician for over 30yrs, not only as a big band vocalist performing the music of Frank Sinatra around the world but also as a professional studio and touring drummer.
Chris has been recognized as one of the top performers of the Sinatra songbook in the country for many years and has gained popularity not only on the east and west coast but internationally as well, having performed several sold out concerts in Canada with a 50 piece symphonic orchestra conducted by internationally acclaimed Canadian conductor Boris Brott.
Chris Jason was performing his Sinatra show 300 shows a year with his band, the Sinatra Live Big Band before being discovered in Las Vegas by the late Tony Sacca "The Entertainment Ambassador of Las Vegas" in 2015 while performing at the San Gennaro Feast and was also introduced to one of the biggest producers in Las Vegas, Mr. Dick Feeney who had produced some of the longest running shows in Las Vegas.
Shortly after, Mr. Feeney gave Chris his first Las Vegas contract and was cast in 21 yrs. running production of The Rat Pack Is Back in 2015 Chris also produces his own Sinatra show that has been selling out shows on the east coast since 2017 called "Nothing But The Best".
Chris currently is the resident "Frank Sinatra" in The Rat Pack Is Back show performing nightly at the Tuscany Casino and has gained great notoriety in the Las Vegas entertainment community